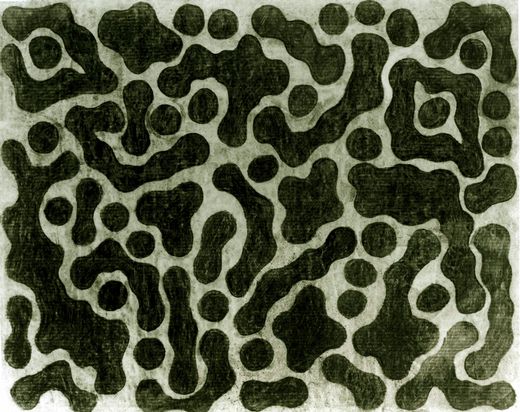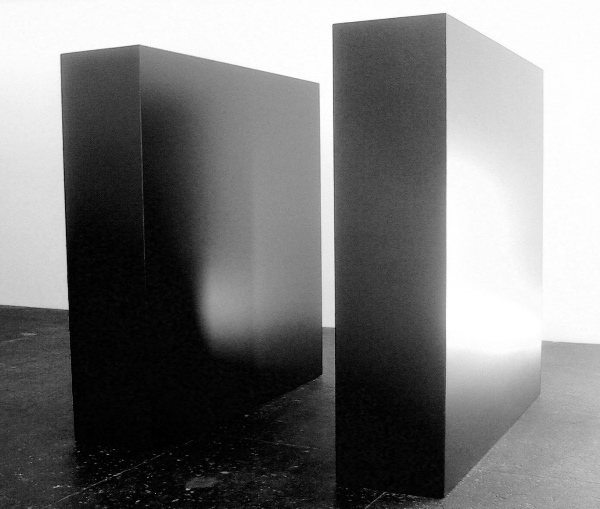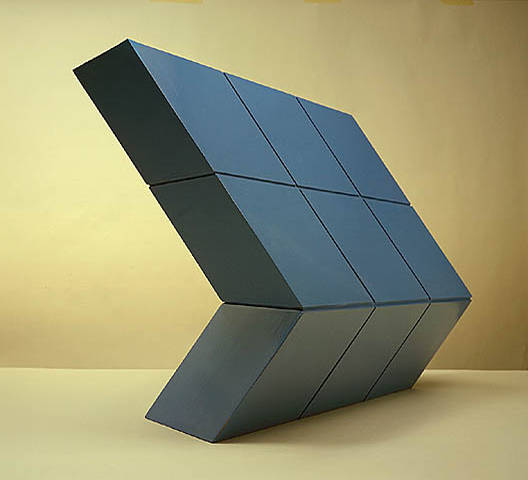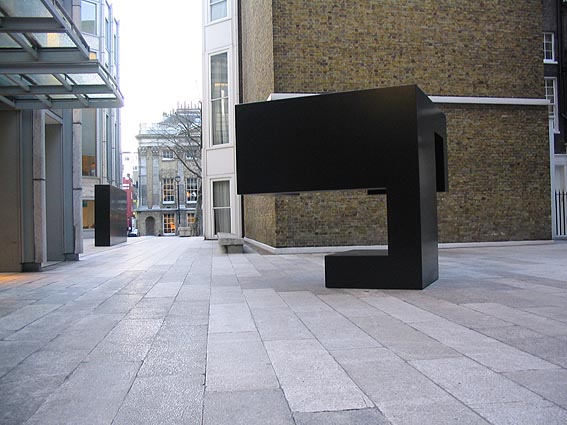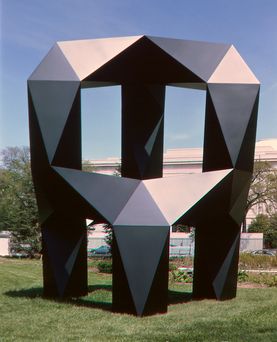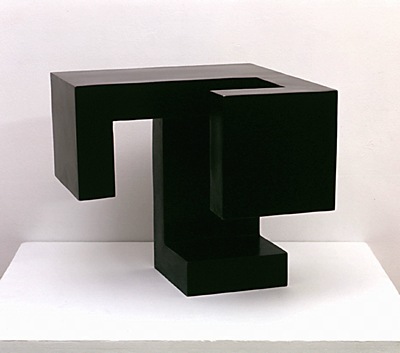 Tony Smith is identified with 1960s Miminal Art, but he was actually born in 1912, the same year as his close friend Jackson Pollock. Until his 40s, he was an architect - he had worked for Frank Lloyd Wright and had his own practice - and only turned to sculpture when illness prevented him from overseeing building work.
At Matthew Marks are three important early pieces from 1962, 1963, and 1964 - the year of his public debut, at the Wadsworth Atheneum's "Black, White and Grey" exhibition in Hartford, Conn. Smith was also included in the seminal exhibition, "Primary Structures," at the Jewish Museum in 1966, where artists like Sol le Witt and Carl Andre were introduced. His writings and ideas were a crucial influence on artists like Robert Smithson, the pioneer of earthworks.
Yet however streamlined, austere, and uncompromising his art can appear, Smith was not really a minimalist. His art had nothing to do with reduction as an end in itself, either as a Dada gesture or an epistemological game. Invariably, forms and themes were suggested by experience - if not observation - of the real world. They would often have names that proved the point: "Cigarette" (1961) for instance, would, but for its name, appear a geometrically precisionist essay in form.
The three pieces at Marks are expressively or suggestively titled: "Wall," "The Elevens Are Up," and "Black Box." There is a story that when this last piece, from 1962, was placed in the artist's yard, one of his daughters (maybe Kiki, the well-known sculptor) asked who was buried there. Made from oiled steel of rough, almost porous-looking surface, it still exudes an ominous sense of finality, even in the polite surroundings of a Chelsea gallery.