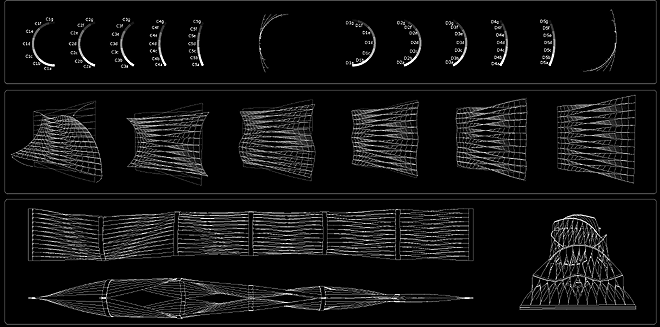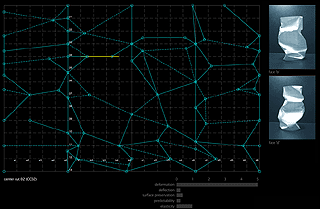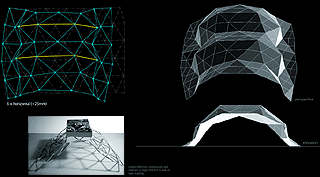 Diploma Unit 12 seeks to replace traditional hierarchical processes of production called 'cause and effect' with generative systems of reciprocal and interdependent relationships.
We want to build techniques that generate new affiliations, nuances and gradients within inclusive organisational patterns.
For this we utilize a broad range of tools like strategic data-based planning, process-based 'crafting' and intense diagramming, that are employed and assessed critically, result-oriented and performance-based.
During the first term the unit addressed the usual dissociation of structure and surface as merely complementary parts of a system. Oscillating between material formation and site research in London's urban fabric, students were asked to exploit inherent physical potentials and resistances for developing a material organisation as highly articulated tissues that are adaptive, responsive and differentiated in relation to various scales and programmatic conditions.
The second term was initiated with a unit trip to Venezuela. We looked at major ruptures in the socio-spatial web of Caracas and the nearby coastal region of Vargas caused by infrastructural superposition, topography, geomorphologic transformations, social segregation etc.
Our goal is to develop expansive tissues as large-scale dynamic systems and complex infrastructural nodes that respond to existing problems and start triggering a type of 'network urbanism'.
Within this, strategic nodes will be designed in detail as buildings that generate symbiotic conditions revealing and orchestrating the multiple forces in an instrumental manner.