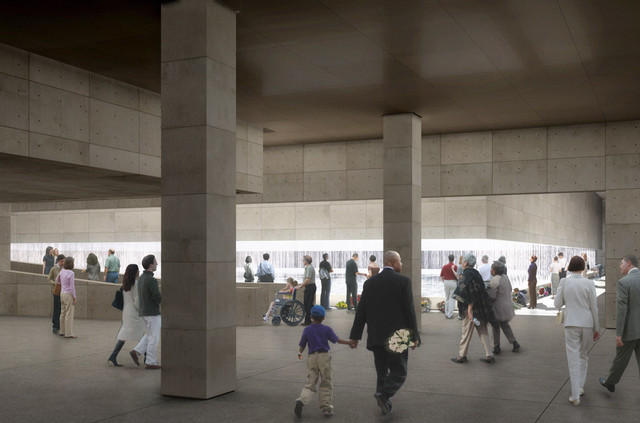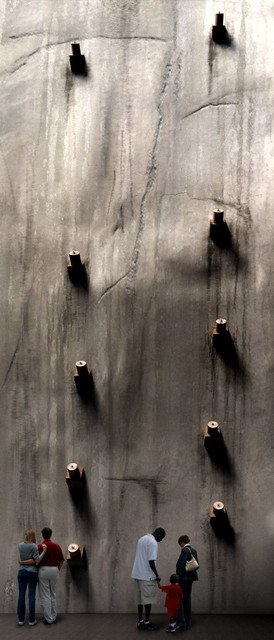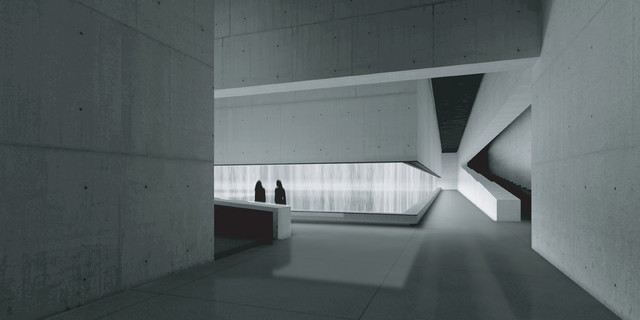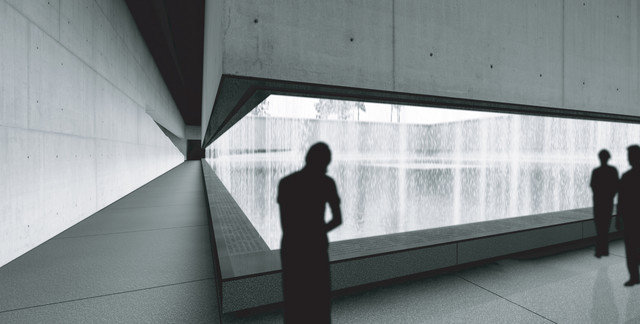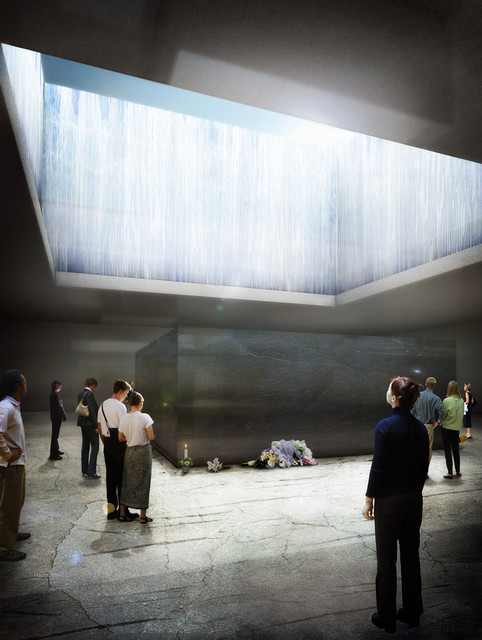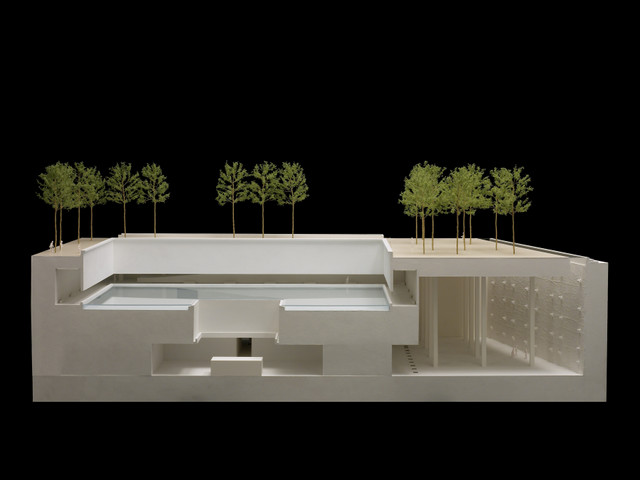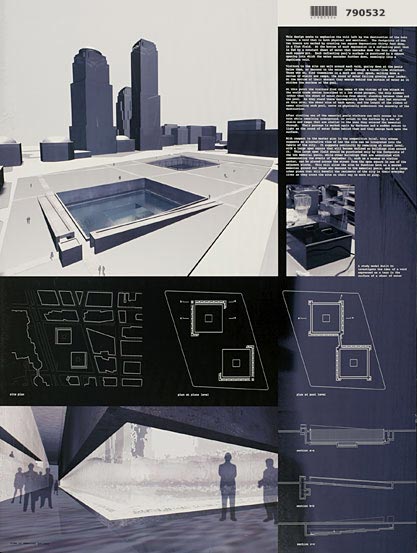 The largest of its kind in recent history, the competition attracted over 5,200 submissions from 49 states and 63 countries. The winning design Reflecting Absence by Michael Arad, was announced on January 6, 2004 and the product of the architect's collaboration with landscape architect Peter Walker was unveiled January 22.
In December 2004, Arad and Walkerunveiled their schematic designs for the project, which included details about the reflecting pools planned for the original towers' footprints, a landscaped public plaza, and a memorial gallery.
Arad proposed that the memorial be entirely at street-level, with reflecting pools over the footprints of the original twin towers. Each pool will be surrounded by foot ramps, and underneath will be a series of connected rooms – some open to the public, and others, like the Family Room, open only to families of the victims of the 1993 and 9/11 attacks.
The Family Room will house a large vessel containing unidentified remains, and a nearby alcove will be reserved for family members who wish to leave commemorative objects behind.