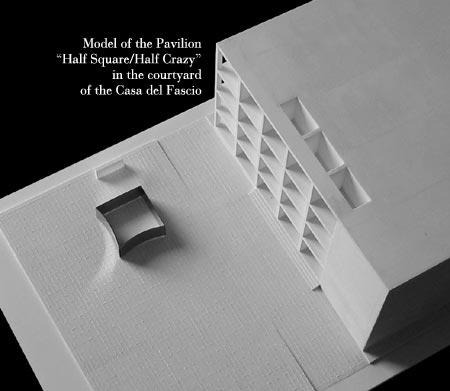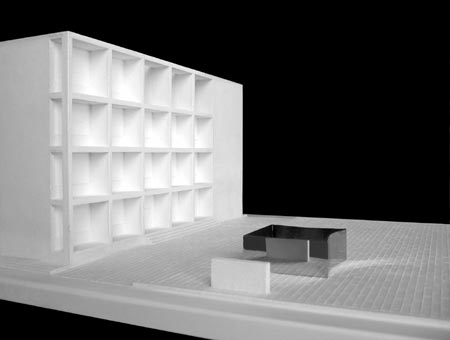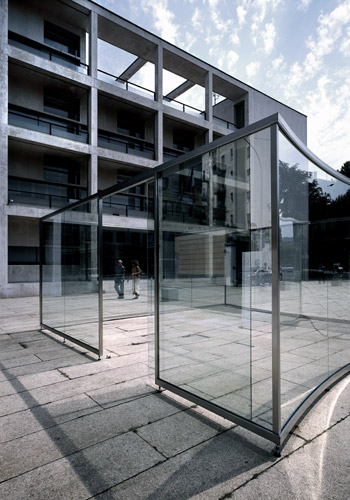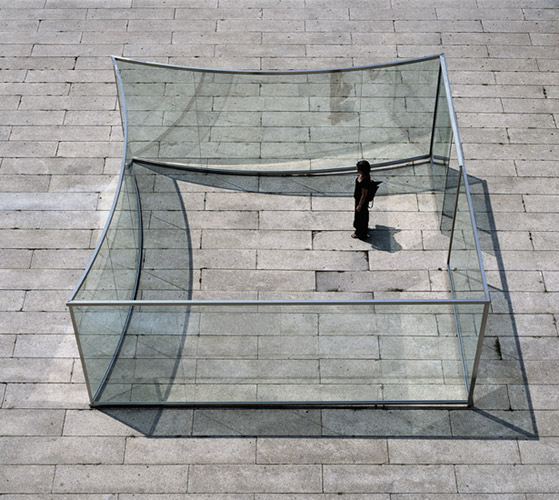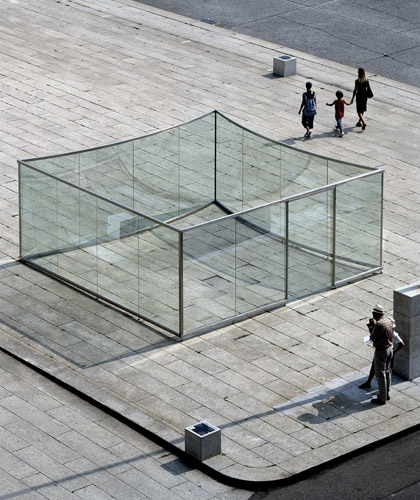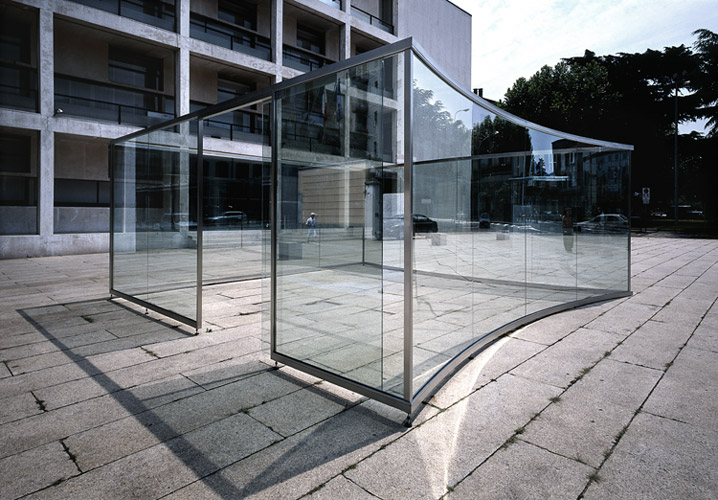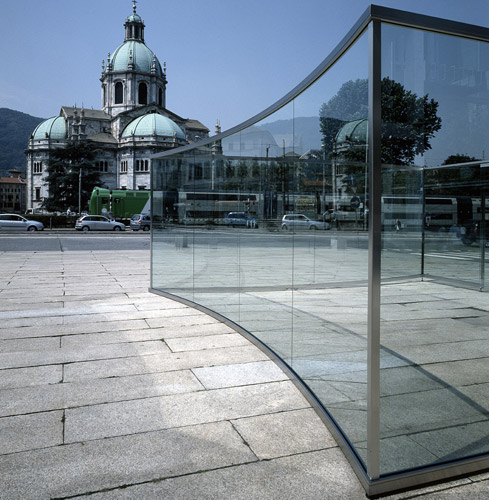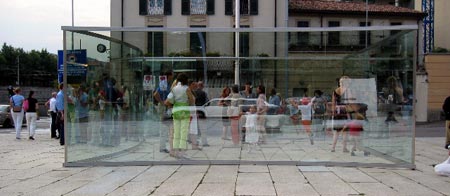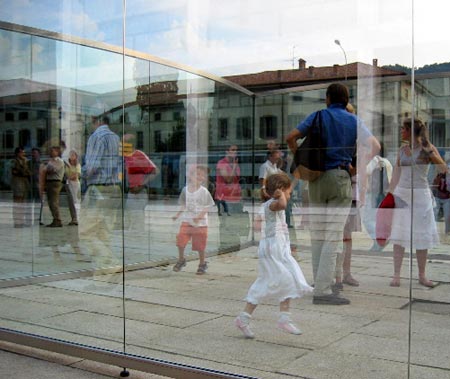 On the occasion of the first centenary of Giuseppe Terragni's birth, the Italian committee for the celebration of his career and Associazione Culturale Borgovico 33 have invited the American artist Dan Graham to realize a new work for the town of Como. Dan Graham, who has always been a great admirer of Terragni's works, has gained an international reputation thanks to his pavilions in public/private sites and his critical texts on the socio-cultural progress and the development of modern architecture. For Como he has created a pavilion called Half Square/Half Crazy, to be placed in the courtyard of the Casa del Fascio, Piazza del Popolo. The pavilion, made of reflecting glass (Antelio Elite) and stainless steel, consists of four perpendicular sides, two of which curved, and measures 240 x 600 x 600 cm. overall.
The pavilion at the Casa del Fascio is supplemented by an exhibition of Graham's works at Borgovico 33. Here, in addition to the models of Half Square/Half Crazy and other pavilions, one can view some previous works including photographs relating to the Homes for America series, two videos and some models of other pavilions. A catalogue will be available from the month of September.
The project has been carried out with the valuable cooperation of Galleria Massimo Minini, Brescia, who represents the American artist in Italy.