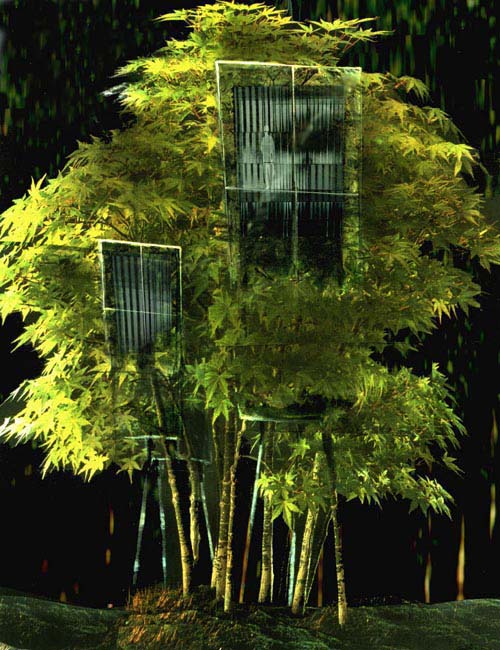 GROWING UP
 France, 1993
Architect: R&Sie...
(name of the agency at this time : Roche, DSV & Sie)
Key dimensions: 250  m
Text :
Private command of a house for a horticulturist, 250 m2, on the boundary of a forest of beeches. Construction in plastic wall, stick in steel, and 20 trees. Without permanent maintenance, without a regular cut of the trees, and a management of their growth, the house will collapse, strangled by trees. Nature is an attractive danger, very far from the tale for kid of dream of primitive forest.
Scenario :
1) Realisation of an "cabin in the wood", 3 floors high.
2) Plantation of a little forest of Maples, around and in the house.
3) Growing up of the trees and cutting them
4) Hybrid building