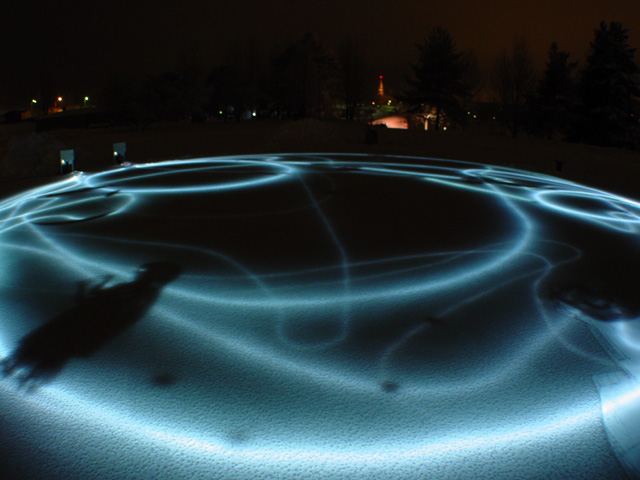 Pools of ice, geometric in the ground, with figures--human and not--frozen, suspended in them.
You walk, skate on the ice pools.
You look down, into the ice.
You see, or almost see, the figures.
Snow blows across the ice pools, covering edges, and the figures, too.
In the day, the figures are shadows in the dark ice.
In the night, the ice glows and the figures are illuminated, though darkly.
They have been there, forever.
Waiting.
Now the ice is melting.
The ice pools are melting, and the figures are revealed. Little by little, they emerge from the melting ice.
In the end, there are only the empty pools, empty of ice and of water.
The figures rest on the bottom of the empty pools.
Then the pools are filled with earth.
Lebbeus Woods